Keeping your calendar up to date
The calendars on this site are automatically updated in your calendar if new games are added or existing ones are rescheduled. If you do not see the updates (within a few days), please check if the calendar is loaded correctly.
Google Calendar
Visit Google Calendar.
Open the other calendars panel, and choose Add by URL.
Paste your calendar URL in the text field and hit "Add Calendar".
Your are now subscribed to the calendar. It may takes a few minutes for the events to show up.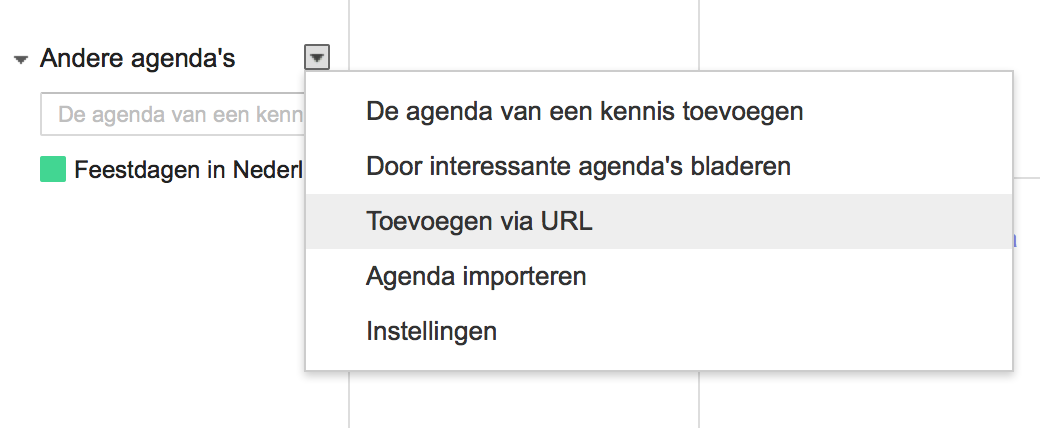 If you wish to see the games also on your Android calendar: Instructions for synchronization
Apple iCal
Open Apple iCal.
Open the 'file' menu, and choose Subscribe to external calendar
Paste the calendar url in the text field and hit Subscribe
In the next screen you can adjust the calendar settings
Make sure the auto-refresh option is checked, in order to keep te calendar up to date!
Click OK to finish the subscription process.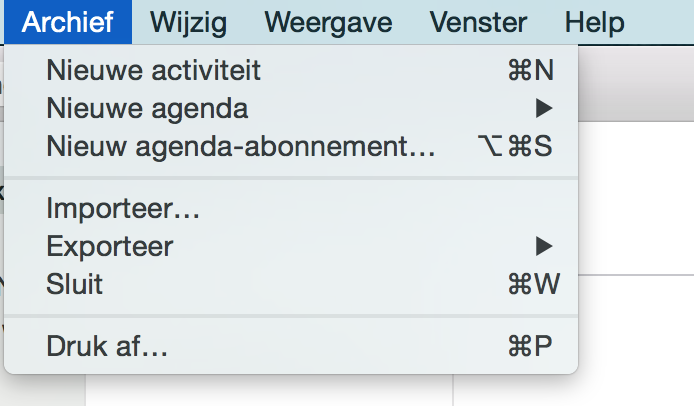 Microsoft Outlook 2007 and later
Pick your team on this site and hit the Microsoft Outlook button.
Choose start application to open Outlook and load the calendar.
Confirm to add the calendar subscription. It will keep itself up to date.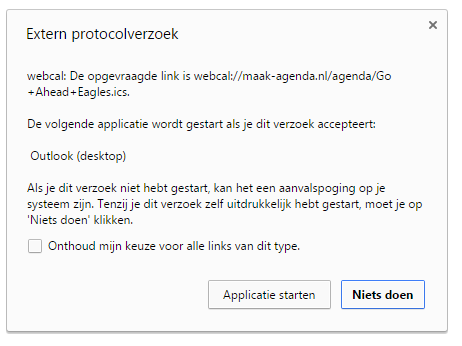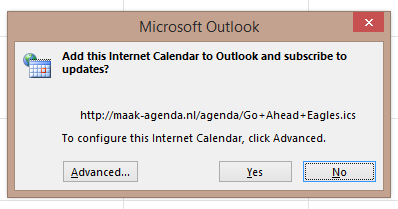 Microsoft Outlook 2003
You will need to download the calendar file (.ics) before you can use it in Outlook 2003
Open Outlook 2003
Choose File, Import and Export, and choose the option to import a calendar file.
Choose the file you have downloaded earlier and submit.
The calendar will not be kept up to date. Please repeat these steps every now and then.
Outlook.com / Live / Hotmail calendar (online)
Choose Import
Choose Subscribe
Paste the calendar url and hit Subscribe.